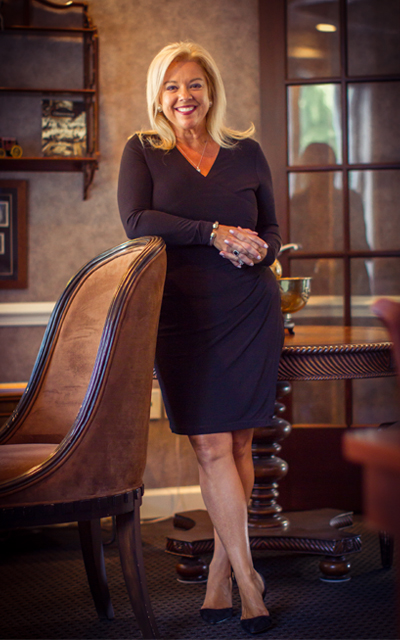 Melissa Quinn Spain
Chief Executive Officer
Melissa Spain is a native of Eastern North Carolina and has enjoyed living here and calling it home for all of her life. Growing up in Greenville, NC, she attended private school before moving to Lynchburg, Virginia, where she attended Liberty University and earned a B.S. Degree in Marketing and Communications, majoring in Public Relations with a minor in Public Speaking. Her passion for charitable and philanthropic work began in college as she served in numerous internship positions with Children's Miracle Network through Virginia Baptist Hospital, The Ronald McDonald House of Eastern North Carolina, Pitt County Memorial Hospital, and Make A Wish of Eastern North Carolina. Today, her philanthropic work spans for more than 30 years, and she has procured funding for hundreds of charitable and nonprofit organizations, colleges and universities and religious organizations throughout North Carolina, the United States and globally. She began her tenure as the Chief Executive Officer of The Greater Greenville Community Foundation in 2000, and as a result of tremendous growth and a vision for widespread philanthropic success that focuses on the eastern region of North Carolina, she led the expansion and name change of the Foundation to The Community Foundation of NC East, with offices in Greenville and Wilmington, North Carolina, and enabling philanthropic resources to be provided to hundreds of deserving organizations over the past 23 years. She is extremely proud to lead the only Foundation in the great state of North Carolina whose primary focus is to serve as many as possible in the eastern region.
Mrs. Spain's career spans over 30 years with extensive experience in the field of Public Relations, Marketing, Development and Fund Raising, Public Speaking, Consulting, and serving as a Lobbyist for North Carolina based nonprofits, both on a state level and a national level. Since beginning her service with the Foundation in 2000, the Foundation has grown to manage over 100 Funds, with assets that total over 70 million dollars by way of assets under current management and by way of estate/testamentary endowments. As CEO, Mrs. Spain oversees Foundation's endowments/assets, serves as a major partner with other key business leaders in eastern North Carolina and state wide, and serves as a major advocate and voice for the nonprofit sector as well as many significant initiatives including our North Carolina veterans, the arts, women and girls, at risk youth, homelessness and food deprivation, as well as family violence prevention, human trafficking education and children suffering from life threatening illness. She fosters close personal relationships with all Foundation donors and works in partnerships with elected officials of our eastern region as well as the North Carolina General Assembly. Having lived in eastern North Carolina for more than 50 years, her career has resulted in many opportunities for improving and empowering the lives of donors, clients, and members of the nonprofit sector throughout the state.
While representing The Community Foundation of NC East, Mrs. Spain has served as a Member of the North Carolina Network of Grant Makers and the National Council on Foundations, where she completed a three-year term serving on the Media and Public Affairs Committee in Washington, DC, and has participated for many than 20 years in the annual Foundations of The Hill. She has served on numerous boards and committees for local, regional, and statewide organizations. In addition, she often speaks and advises as a consultant for Charitable Giving, Philanthropy, Fundraising and Development and Best Practices for Inclusiveness, Compliance and Board Development. Mrs. Spain is a graduate of the Duke University Executive Leadership in Nonprofit Scholars Program. She is a past member of the Wells Fargo Board of Directors Eastern NC Region, a current Board Member of Dogwood State Bank and is a proud Charter Member of TIE Carolinas, which is The International Entrepreneurs, founded in 1992 in Silicon Valley. TIE Carolinas is a nonprofit organization with a mission to foster and support entrepreneurship in the Carolinas and is a global nonprofit that supports global entrepreneurship by offering education, mentorship, networking, and funding opportunities to members.
Mrs. Spain is the proud Mother of two amazing adult children who are the greatest loves and joy of her life. She enjoys national and international travel, food & wine, cooking, writing, entertaining friends, family, and business colleagues, promoting philanthropic causes that are near to her heart, boating, and Alabama Crimson Tide.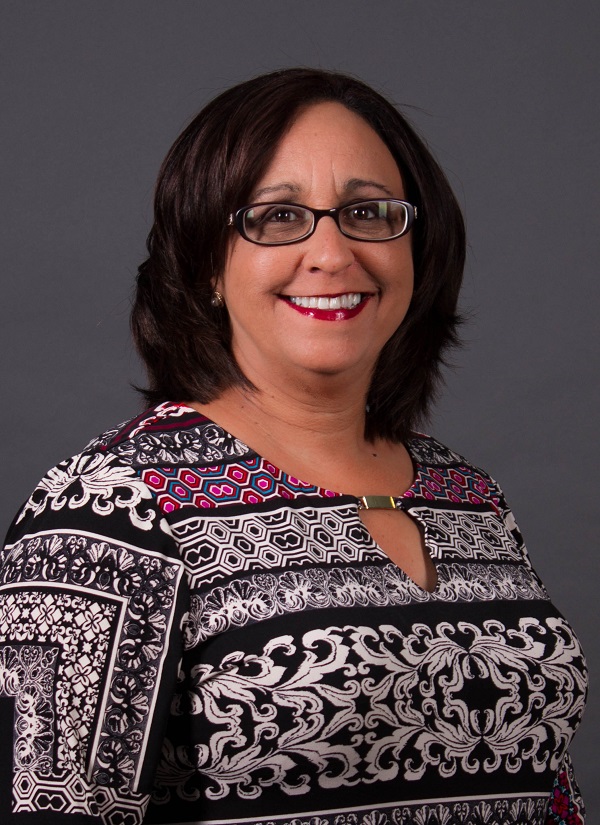 Charlene Silver
Accounting/Donor Services Manager
Charlene Armstrong Silver has served as the Donor Services Manager for the Foundation since 2007. She is responsible for providing support to our donors and their clientele by maintaining the financial records of the Foundation's Endowments and Pass Through Funds. With 13 years of experience in the banking industry, primarily in serving clients in Wealth Management, Charlene has provided timely and exceptional service and knowledge to the nonprofit and philanthropic communities. She believes it is essential to give to those in need and to our community, she hopes to leave a legacy for her children on the importance of serving others and paying it forward.
Charlene has served the nonprofit community in Eastern NC through her volunteer efforts. She has previously served as a board member of DH Conley High School PTSA, planning and funding team member for Zoe Restoration House for Women, and co-facilitator of a small group of Parents Raising Children with OCD.
A native of Boonville, North Carolina, Charlene has called Greenville home since 1995. She and her husband, Ernest Silver, have four beautiful adult children, Ryan, Sean, Carlee, and Abby. They enjoy traveling and spending time together as a family.